Changing your credit card data
You can only change your credit card when you pay a new invoice via the Cleura Cloud Management Panel.
Prerequisites
You must be logged in to your Cleura Cloud account to switch credit cards.
Change credit card
Navigate to the Dashboard list in the left-hand menu and click on Invoices.

Now you will see your invoice specifications. Click on the circle with three dots beside the invoice you want to pay.

At the bottom, choose $ Pay this Invoice.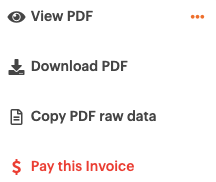 You will now see two payment methods. Click on Card Payment (Debit/Credit).
You are now redirected to the bank's website. Add your information that applies to your new credit card and click Pay.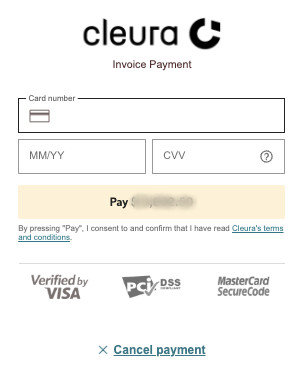 Your new credit card is now valid in your Cleura Cloud account.
---
Last update:
2022-12-01
Created:
2022-12-01
Authors: